With our fleet of Sikorsky S-76C+ helicopters, outfitted with cutting edge medical interiors, and operated by our experienced team of pilots, advanced care paramedics, flight nurses, and respiratory therapists, we can reach patients anywhere to provide them with on-board care.
Custom Helicopters is equipped to help
Custom Helicopters' fleet of Sikorsky S- 76C+ multi-engine aircrafts provide an ideal platform for helicopter-based emergency medical services (HEMS) in remote areas of Canada. The S-76C+ is a twin-engine, Category A, Performance Class 1 helicopter capable of landing in unprepared sites as well as H1-restricted heliports in built-up city environments. IFR and NVG capability complete this aircraft's extensive list of capabilities.
High speeds allow us to reach our destination quicker
Our air ambulance aircraft is a proven EMS helicopter that can reach cruising speeds of 268km/hr. With its superior fuel capacity, it allows us to reach emergencies and return without fueling and boasts a range beyond the capability of most other EMS helicopters. Our speed, range, and capability can save more lives during emergency patient transfers between hospitals and on-scene crisis response.
Count on us to be there when we're needed most
We operate 24/7 because medical emergencies don't wait. We are prepared to handle any emergency – day or night. We are equipped with advanced white phosphor night vision capability, strategically designed patient lifts, and industry leading bariatric capabilities. Our aircraft feature an expansive cargo bay that guarantees medical teams can access the necessary equipment for any situation.
Trained professionals and life-saving services
With decades of aeromedical years' experience in challenging environments, our team can expertly navigate any challenges we may face.
It only takes a moment for life to take an unexpected turn. With our focus on safe immediate response, high speed, a wide-geographic range, and innovative capabilities, we make sure that when you need us, every moment counts.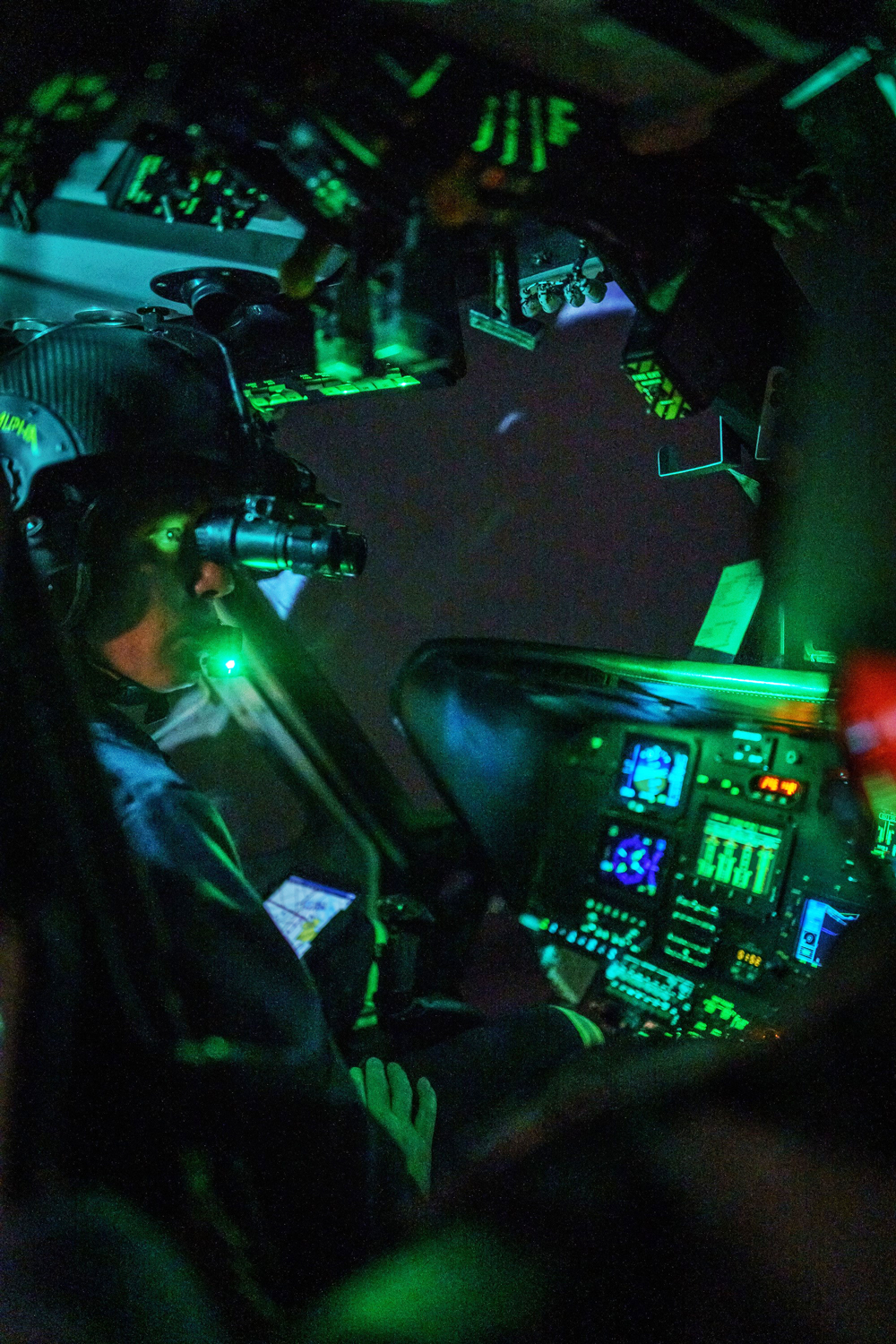 If you have any questions about our air ambulance service, don't hesitate to get in touch.